Service Offered

"Do a 6 Point checkup at Easydrive before undertaking any outstation trips."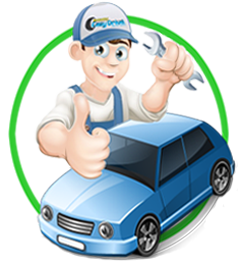 General Checkup
Get checked and Feel Good !!

Planning a road trip ? Been sometime since your last check up ? Drop into any Easy Drive quick fit center for a General Check Up and get our expert technician assess your car.
Our General Check up Includes The Following:
Tread Depth Checkup
Our Experts will show you how to use the Tread Depth Indicator so you can monitor your tyres at home. Checking your tread regularly will ensure you get the most mileage from your tyres. Plus, early diagnosis of irregular tread wear can save you money down the track.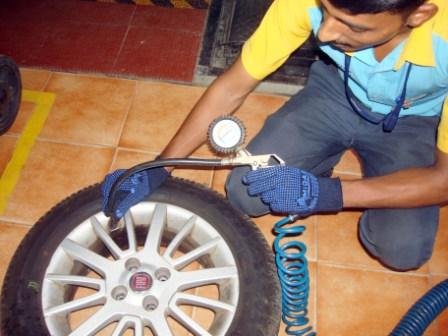 Tyre Pressure Checkup
Our experts will check the pressure of your tyres, including the spare and explain to you the best tyre pressure setting for your vehicle. By regularly monitoring the pressure of your tyres you can reduce the effects of under or over inflation and extend the life of your tyres.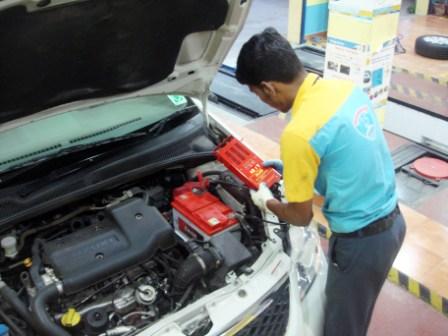 Battery Checkup
Our experts will check your battery with the battery analyser. This hand-held tool gives an accurate report on the charge rate of your battery and its expected service life.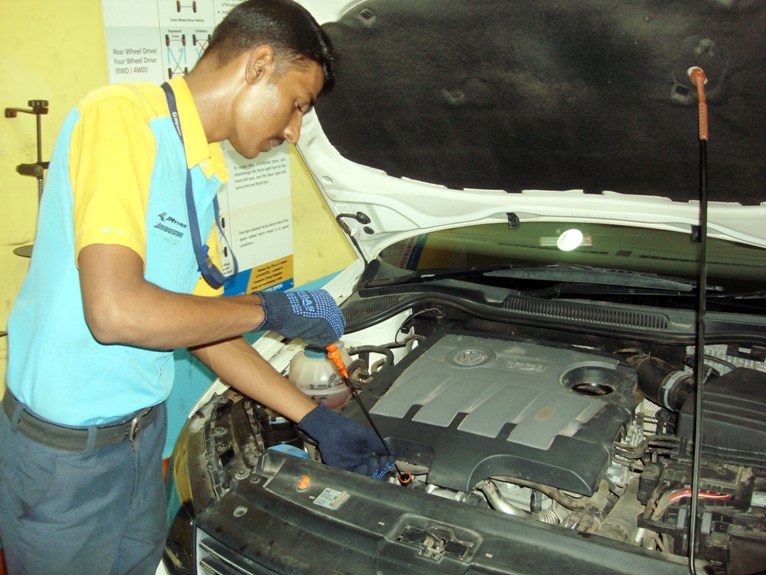 Oil level checkup
Our Export will check the oil level in your vehicle and advice if oil need to be changed.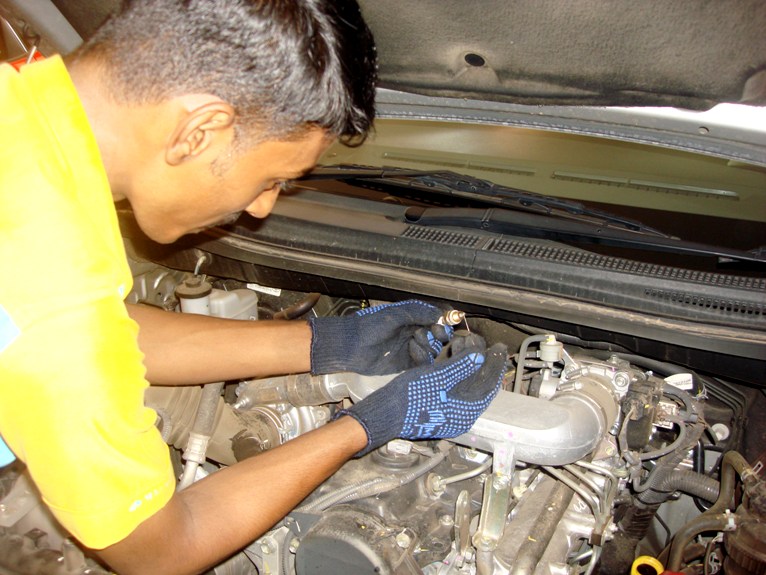 Spark plug cleaning
Spark plugs are vital to making an engine run. They ignite the vapor of the fuel, which starts the engine. Though they are small parts of what makes an engine run, they can also contribute to problems with the engine's capabilities if they are dirty. Also called fouled, dirty spark plugs are the result of the insulating noses at the firing tips getting clogged with debris, such as carbon, oil and fuel. The firing mechanisms of the spark plugs will no longer work properly when fouled, and the vehicle will not use fuel efficiently. Our Export will check and clean the spark plug or advice if spark plug need to be changed .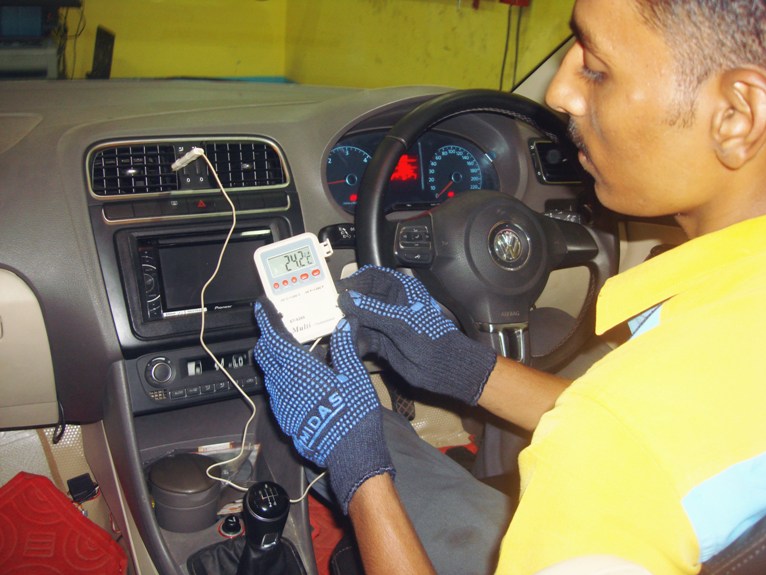 A/C Checkup
Car A/C switch on and temperature will be measured using thermometer by our export. Advice will be given if A/C needs to recharge..