Service Offered

"Rotate tyre every 3500 km. Perform wheel alignment compulsory after rotation. Include spare wheel in tyre rotation."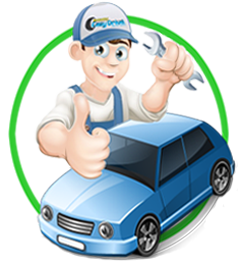 Tyre Change
At Easy Drive, when you buy new tyres, your old tyres are removed using fully automatic tyre changer equipment and new tyre are replaced. Facility to Remove and Fix Run Flat Tyres (RFT) is also available.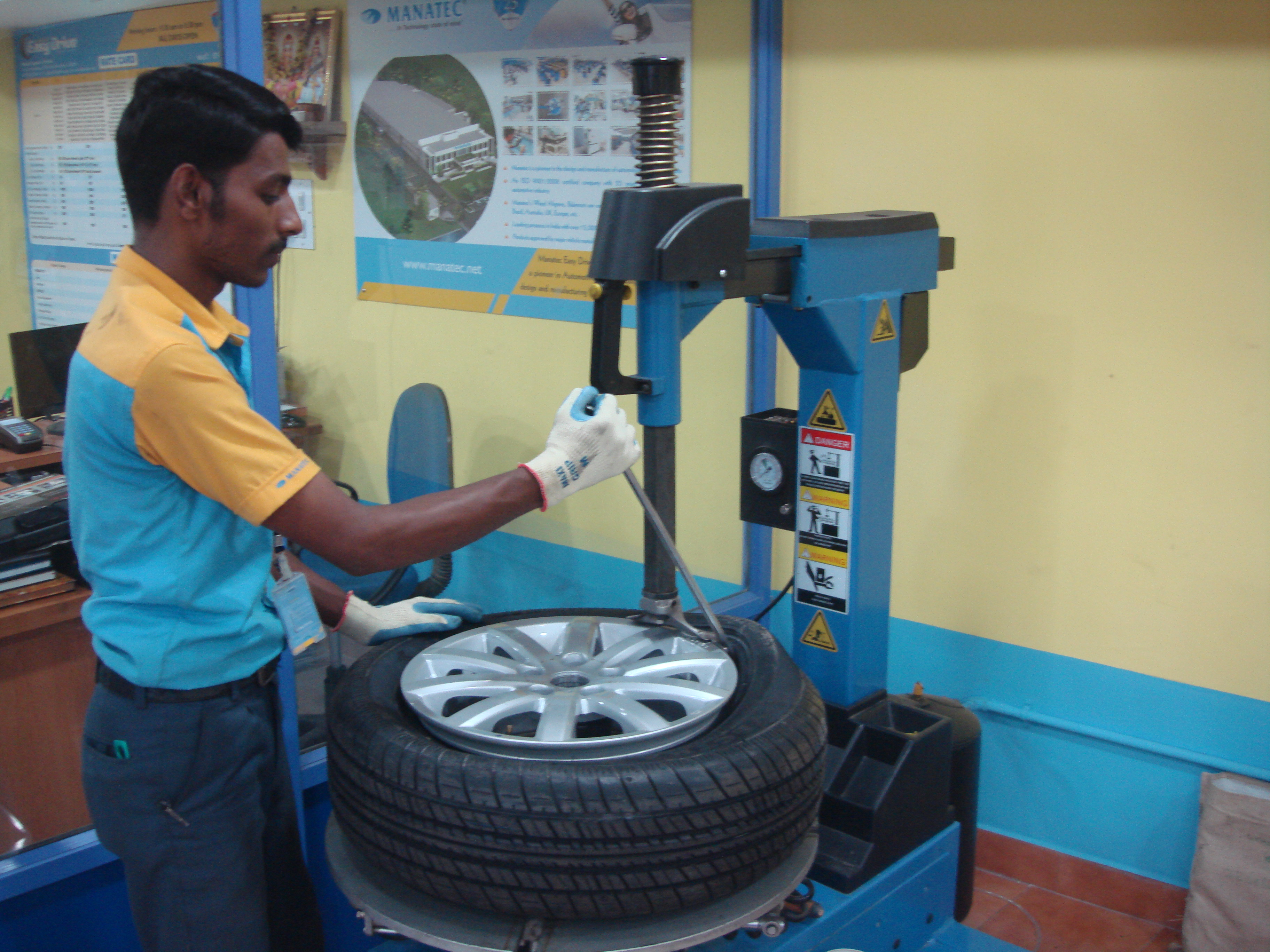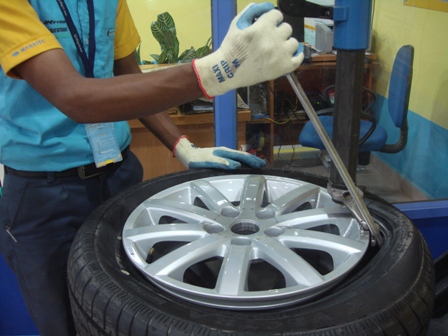 Tyre Rotation
Front and Rear Tyres wear differently.

The front Tyres of a vehicle have to perform several different tasks compared to rear tyres. They provide traction through direct contact with the road surface. They respond to steering commands by altering the car's momentum. Simply, front tyres encounter more loss of tread than rear ones.
With Easy drive's trained technicians, the cutting edge diagnostic equipment, guaranteed parts and labour – why pay more elsewhere?
Tire rotation is the process of swapping the front tyres of a car with the back tyres at regular intervals. The basic idea is to maintain even amount of tread wear in all wheels. Thereby prolong tyre life and avoid wheel vibration.
Types of tyre rotation:






Benefits of tyre rotation?
Extended Tyre Tread Life
Improved vehicle performance
Increased fuel mileage