Service Offered

"Always maintain correct air pressure in the tyres to avoid uneven wear. Over inflation and under inflation will lead to central and edge wear."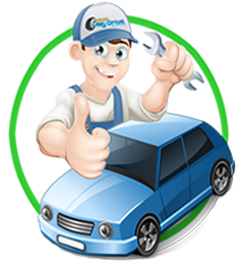 Nitrogen Filling for Tyres
Get N2 the next time your tyres need filling !!
Nitrogen is a fuel-efficient, eco-friendly alternative to compressed air. Nitrogen gas is cooler than compressed air. A cooler tyre means that the stress levels on the tyre while moving are lesser. Therefore less tread wear and tear. Higher temperature in tyres has a tendency to burst after long hours of running. Nitrogen reduces the chances of tyre burst by 90%. This can prove to be a lifesaver while on the highway where long hours and high speed, both pose a threat

With Easy drive's trained technicians, the cutting edge diagnostic equipment, guaranteed parts and labour – why pay more elsewhere?
Be assured of expert service with state of the art equipment at the best cost.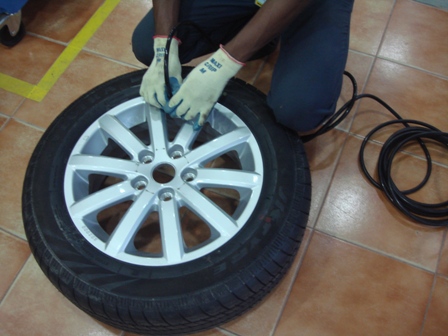 What is N2 filling ?
Process of checking the pressure, purging and re-filling your tyres with Nitrogen to increase tread life and fuel mileage.
Click here
for more information on tyre safety tips
Is Nitrogen a safety hazard?
No. Nitrogen is an inert, noncombustible, nonflammable, non-corrosive gas. In fact, those are big reasons why nitrogen is used to fill the tyres of vehicles that push performance limits under extreme conditions, including Formula One racers and heavy machinery.
Advantages
What it means to you
Nitrogen is dry and clean air, does not contain Moisture
No Corrosion
Nitrogen is Insert gas, does not cause any corrosion due to oxidation
Extended Rim Life
Nitrogen expends very less heating up
Reduces the risk of sudden tyre explosion
Frequency of inflation is less & Increased tyre life
Low diffusion of Nitrogen in ribber tyres
Maintains stable pressure and reduces cracks on tyre
Slower rate of pressure loss
Better Mileage about 25% fuel efficiency
Cooler running temperatures
Better driving comfort
Reduced pressure build up
Uniform tyre wear gives longer tyre life

Nitrogen is lighter than compressed air
Wheels role more freely to achieve better mileage
Adds more comports while driving
Benefits of N2 Filling Services
Maintians Fuel economy
Reduces Tyre wear
Minimizes Tyre Pressure Monitor System alerts
As part of our commitment to providing you with professional servicing, Easy Drive guarantees N2 filling services for a period of 30 days.