Our Packages

"When fitting new tyres to your vehicle, get wheels checked for balance and alignment. Wheels out of alignment or balance could cause the tyres to wear unevenly and have a shorter life."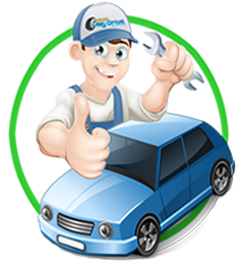 ANNUAL MAINTENANCE CONTRACT (AMC)
"Benefit from our exclusive AMC services for 1 year"
4 Wheel alignment services
8 wheels – Wheel balancing
1 AC Gas charging
2 Car interior Vacuum cleaning
4 Wheel alignment free check up
1 emission checking
4 Batteries charging
Unlimited – Nitrogen Top-up
Unlimited – Tyre changing
TERMS & CONDITIONS FOR AMC
100% advance payment for AMC.
AMC agreement will be entered into with the above service levels.
For AMC , warranty terms is not applicable.
AMC period not extendable.
Wheel Alignment free check-ups includes only alignment measurements and does not include adjustments.
Unlimited Tyre changing is applicable only if tyres are purchased at our outlets.
Above offer cannot be combined with any other offers floated by the company from time to time.
Packages
Segment A
Segment B
Segment C
Segment D
Segment E
Segment F
Segment G
Rs.5400.00
Rs.6300.00
Rs.6550.00
Rs.7450.00
Rs.8000.00
Rs.11300.00
Rs.12300.00
Fiat Uno
Hyundai Santro
Hyundai EON
Maruti 800
Maruthi Alto
Maruti Cervo
Maruti Eeco
Maruti Omni
Maruthi Versa
Maruthi Zen
Tata Magic
Tata Nano

Chevrolet Aveo
Chevrolet Beat
Chevrolet Spark
Ford Escort
Ford Figo
Ford Ikon
Fiat Adventure
Fiat Grande Punto
Fiat Linea
Fiat Palio
Honda Brio
Honda Jazz
HM Ambassador
HM Contessa
Hyundai Accent
Hyundai i10
Hyundai i20
Maruthi 1000
Maruthi A-Star
Maruthi Estilo
Maruthi Esteem
Maruthi Gipsy
Maruthi Ritz
Maruthi Swift
Maruthi Swift Dezire/
Maruthi Waggon-R
Mahindra Bolero
Mahindra Thar
Mahindra Veritto
Nissan Micra
Nissan Sunny
Opel Astra
Opel Club
Opel COrsa
Premier Rio
Renult Logan
Skoda Fabia
Tata Estate
Tata Indica
Tata Indigo
Tata Manza
Toyotta Etios
Toyota Liva
Volkswagen Polo

Chevrolet Optra
Chevrolet Tavera
Ford Fiesta
Honda City
Hyundai Tornado
Hyundai Verna
Maruthi SX4
Mahindra Quanto
Mahindra Scorpio
Mahindra Xylo
Mitsubhishi Cedia
Mitsubhishi Lancer
Renault Duster
Tata Safari
Tata Sierra
Tata Spacio
Tata Sumo Grande
Toyota Innova
Toyotta Qualis
Volkswagen Vento

Chevrolet Cruze
Chevrolet Forestor
Fiat 500
Force One
Ford Mondeo
Honda Civic
Hyundai Elantra
Hyundai Sonata
Mahindra Armada
Mahindra Grand
Mahindra XUV500
Renault Fluence
Skoda Laura
Skoda Octavia
Tata Aria
Toyotta Corolla Altis
Volkswagen Jetta

Chevrolet Captia
Ford Endeavour
Honda Accord
Maruthi Kizashi
Maruthi Grand Vitara
Skoda Superb
Skoda Yeti

Honda CR V
Hyundai Santa Fe
Mitsubhishi Pajero
Mitsubhishi Outlander
Nissan Teana
Nissan X-Trail
Renault Koleos
Toyotta Camry
Toyota Fortuner
Toyota Prius
Volkswagen Beetle
Volkswagen Passat

Audi
Bentley COntinental
Bentley Mulsane
BMW
Bugatti Veyron
Jaguar
Lambhorgini Gallardo
Lambhorgini Murcielagao
Landrover Discovery
LandRover Free Lander
Land Rover
Range Rover Sport
Nissan 370Z
Mercedes Benz
Mitsubhishi Montero
Porsche Boxster
Porsche Cayman
Porsche Cayenne
Porsche Panamera
Porsche 911
Toyota Land Cruiser
Toyotta Prado
Rolls Royce Ghost
Rolls Royce Phantom
Volkswagen Phaeton
Volkswagen Touareg
Volvo